Design the Perfect Work-from-Home Space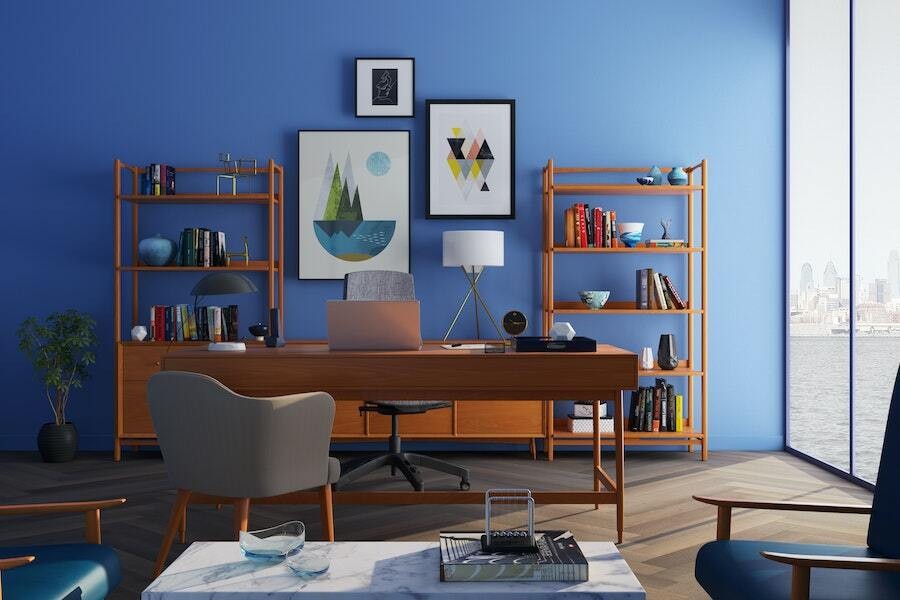 Conference Room Technology for Your Home Office
Working from home has become a standard company offering for many people. It's the new norm! Still, some people struggle with network connection issues, poor audio-video setups, lighting problems, and a work environment that isn't conducive for productivity and concentration. 
If you have the opportunity to work from home, take the time to work with a professional consultant from simpleHome to help you elevate your home workspace with conference room technology, giving you the most enjoyable and efficient place to work. Continue reading to see how simpleHome can add value to your workspace in Boston, MA, and surrounding areas.
Smart Home Technology
If you want the ultimate work-from-home experience, start with a smart home system. From the comfort of your chair, you'll be able to adjust settings using your smart home controls, including lighting, music, climate, motorized shades, AV, and more. 
Consider dimming lights slightly to reduce eye strain caused by looking at your computer, or check to see who is at the front door without having to leave your desk. These interruptions can wrinkle your production workflow if you live in a "less than smart" home, but an integrated home offers quick resolutions to these problems that put you back on track to finish your day strong.
Networking
No one wants to be dropped from an important presentation or be the one frozen face on Zoom. However, having the proper network to support your best work at home is key to a successful and productive day. With a simpleHome professional consultation, you'll be able to ensure you have enough bandwidth and Wi-Fi reach to participate in that online conference while your kids are streaming movies from their bedrooms. There's no reason to sacrifice your work quality because of poor network connections.
In addition, we offer priority support plans to help when technology problems arise. We provide 24/7 email, text, and chat support to get you back to work as soon as possible.
Acoustic Control
Conference calls can be tricky, especially when it comes to audio quality. You don't want to sound like you're far away or in an echoing cave, so consulting with a professional on your workspace's acoustic setup can be beneficial to ensure you hear everyone clearly and sound great on calls. 
If you would like to learn more about how to design the perfect home office in Boston, MA, and surrounding areas, please get in touch with us to learn more about the latest technology for your home conference room.