Mix Entertainment & Beauty with a Luxury Framed TV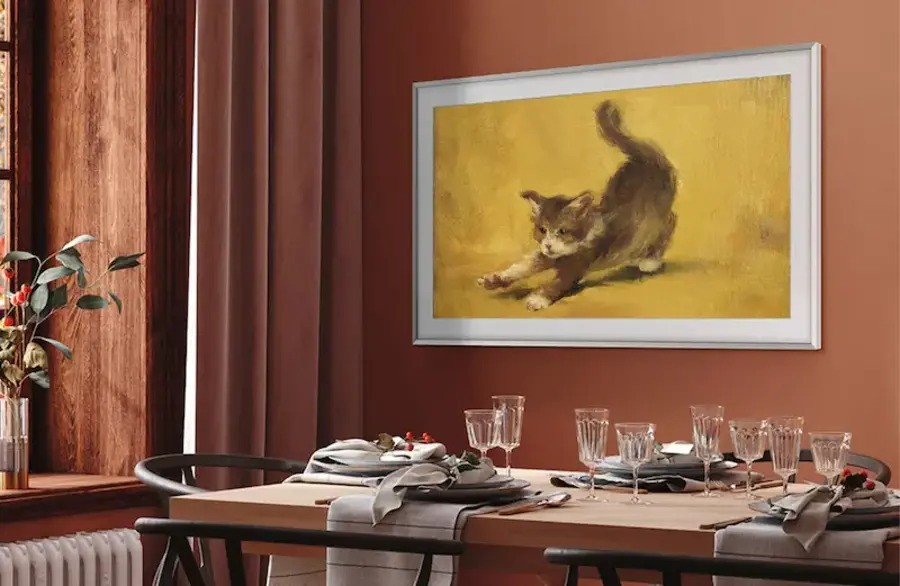 Bring more elegance and sophistication to your home without compromising the fun of your entertainment experience!
Adding a world-class AV system to your home can do wonders to enhance your entertainment. For example, a sharper quality picture, more realistic colors and a truly immersive experience are just a few benefits of integrating the latest TV installations. 
We understand, however, that many homeowners might be reluctant to incorporate certain devices, as they are concerned about bulky installations intruding into their spaces and disrupting their peace. Well, no worries! With us, that will never be a problem. 
The experts at SimpleHome can integrate framed TVs into your projects, so you can not only enjoy upgraded networking or one touch solutions for the home, but also a superior entertainment experience, without messing with the style and beauty of your interior design. Keep reading to learn more about the high-tech solutions that will elevate your home entertainment and aesthetics in Boston, MA.
Samsung Frame TV
This new television screen by Samsung is one of the best entertainment technologies you could ever integrate into your home. Not only because it will provide you with a sharp quality picture, increased brightness and realistic colors, but because you can transform your TV into your favorite artwork!
Samsung framed TVs are equipped with an art mode that allows you to forget about technology and quickly turn your TV into a personal display as you can enjoy art, photos, and much more. 
Mirror TVs
Just like framed TVs can turn into artwork when you are not using them, mirror TVs can transform into elegant and discreet mirrors by simply turning off your device. Say goodbye to huge black screens hanging on your wall and ruining your style. With SimpleHome solutions, combining the best of your entertainment and interior design is possible!
Nearly Invisible Josh.ai
Who says discreet technologies are only for audio-video? At SimpleHome, we want your home control systems to align with the elegance of your home's aesthetics as well. For this reason, our team can integrate Josh.ai Nano, a small device that can manage every aspect of your smart home with simple voice commands. Josh Nano is slightly larger than a quarter, making it an almost invisible technology.
At SimpleHome, we are thrilled to help you bring fun into your home while making your spaces more beautiful and enjoyable. Are you ready to integrate framed TV installations into your home? Contact us today by filling out this online form or dropping a message on the chat box below. 
We are looking forward to hearing from you!