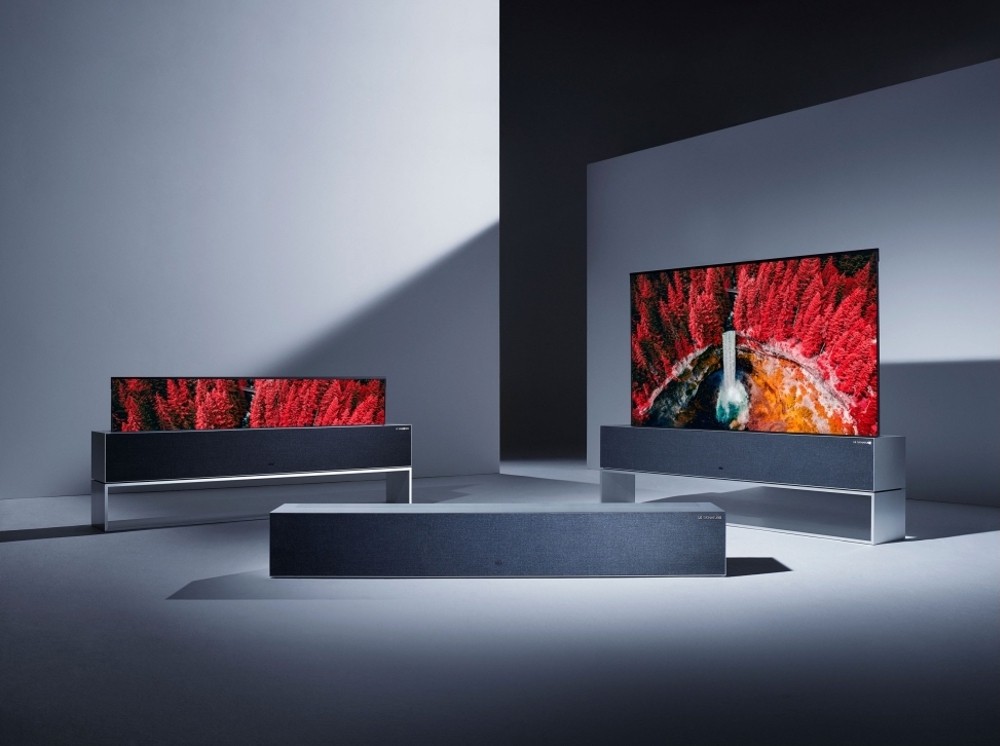 2019: The Year of the Television?
TV's reigned supreme at the 2019 Consumer Electronics Show in Las Vegas. Today's AV consumers have witnessed a remarkable television evolution in their lifetimes. When furniture-cased models and their massive projection descendants gave way to flat screen technology, we marveled at displays that seemed like science fiction made real. TV manufacturers are still pushing the boundaries of what's possible— with truly remarkable results. Curious? Read on to discover some of the jaw-dropping new TV technology unveiled in Las Vegas.
LG Is On a Roll
Want a TV that's only there when you need it? LG's Signature OLED R rises to the challenge— literally. Capitalizing on OLED's inherent flexibility, OLED R rises from its sleek aluminum case with the touch of a button, spooling back into hiding when not in use. When its stunning display is retracted, OLED R capably serves as a Bluetooth sound system. With 4.2-channel Dolby Atmos audio, audiophiles won't be disappointed! If you prefer state-of-the-art audio video with a minimalist aesthetic, start saving for OLED R's arrival (late 2019).
8K TV's: Is It Upgrade Time?
8K TV's made waves at CES 2019, but are they worth the investment? 8K refers to a television's resolution— specifically, how many pixels its display contains. More pixels result in a clearer, more lifelike picture. For TV's over 40-inches, 4K, with nearly 4,000 horizontal pixels, is now the industry standard. With 8,000 horizontal pixels, 8K is a whopping improvement on the industry standard. Up close, the pixels of an 8K display are virtually impossible to distinguish, resulting in a video that's incomparably clear and bright. Read about Sony's 8K technology.
LG, Samsung, Sony and others will bring 8K to US audio video consumers in 2019, but is it worth the investment? While 8K is a remarkable technical achievement, it's important to remember that none of the programming we love (films, live sports, streaming content, etc.) is available in 8K yet, and this isn't likely to change soon. Also, you'll need a really big TV (think 80+ inches) to notice any real difference between 4K and 8K. So, unless you have one heck of a living room, it's probably sensible to admire this technology from afar, at least for now.