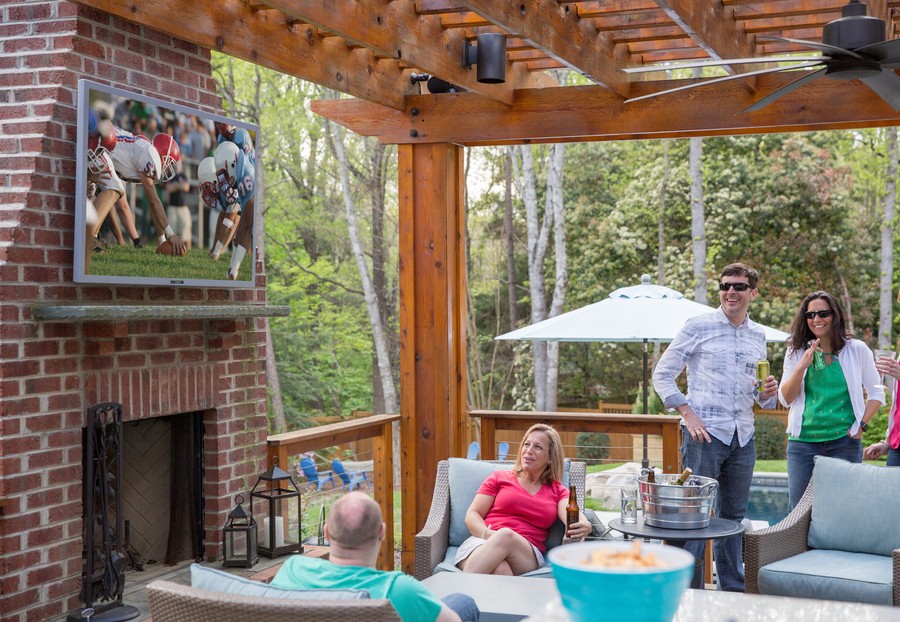 Enhance the fun of your outdoor spaces with these innovative smart home technologies!
Creating enjoyable alfresco spaces should be a priority for all luxury homeowners. Spending time outdoors is a great way to keep your body and mind healthy, but it also enhances every activity in your natural surroundings: food is tastier, drinks are more refreshing, and simple backyard gatherings with a few friends become unforgettable memories.
Want to bring more fun to your lifestyle in Wellesley, MA? Reach out to simpleHome to integrate an outdoor entertainment system! Our experienced professionals are ready to incorporate the highest-quality technologies to take your entertainment experience to the next level in your home. Keep reading to learn more!